Siemens has bagged a contract to supply power plant components for the Ras Djinet and Ain Arnat combined cycle power plants (CCPP) in Algeria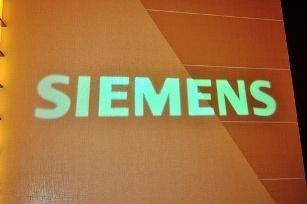 The scope of delivery from Siemens will include a total of six gas turbines, six steam turbines and six generators. (Image source: Siemens PLM Software/Flickr)
Daewoo E&C corporation and Hyundai Engineering are building the two power plants for state-run energy provider in Algeria Sociéte Algérienne de Production de l'Electricité (SPE).
Together the two power plants will have an installed electrical capacity of more than 2,000MW and will supply power to more than five million households on Algeria's Mediterranean coast.
The Ras Djinet power plant location will be about 100km east of the Algerian capital Algiers while Ain Arnat will be located approximately 260km east of Algiers.
The scope of delivery from Siemens will include a total of six SGT5-4000F gas turbines, six SST5-3000 steam turbines and six SGen5-2000H generators.
In addition, Siemens will provide technical support and services for the construction and commissioning of six power trains. A framework agreement has also been concluded for the delivery of spare parts for the plant in Ras Djinet for ten years.