Russia's Nordgold has begun gold production at the Bouly operation, located 5km from the company's existing Bissa mine in Burkina Faso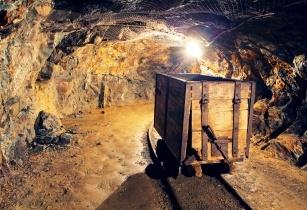 Nordgold is currently the second largest gold producer in the country, with total production of approximately 400 000 oz/year. (Image Source: TTstudio/Shutterstock)
According to Norgold, the greenfield deposit is expected to produce 120,000 oz/y over a ten-year mine life, with an all-in sustaining cost of US$730/oz. Bouly will have an average annual production of around 120,000 oz with a life of mine of 10 years at all-in sustaining costs (AISC) of US$730/oz.
Construction at Bouley started in July 2015 and was completed on schedule in 13 months and under budget for a total investment of US$140mn (US$15mn less than initial capex guidance).
Bouly is Nordgold's third operating asset in Burkina Faso and the second project Nordgold has developed from a green field development stage in the country in the last six years. Nordgold operates the world-class Bissa mine, built by the company in 2013, and the Taparko mine, which was acquired in late 2008. The total Nordgold production in the country is expected to reach 400,000 oz/year at full capacity.
"Like Bissa, Bouly is a best-in-class operation, which will not only increase overall production and efficiency at Nordgold, but will be another major economic contributor to our host country and its local community," said Nordgold CEO Nikolai Zelenski.
Nordgold also operates mines in Russia, Guinea and Kazakhstan and produced about 950,000 oz of gold in 2015.