Issues surrounding the African mining reform agenda are currently being discussed at the African Civil Society conference on the Africa Mining Vision (AMV) in Accra, Ghana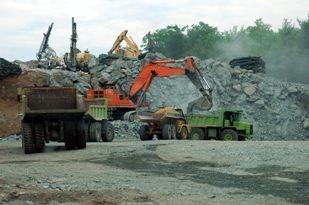 Image source: Dave Dyet.
Hosted by Third World Network Africa (TWN-Africa), the event has been jointly organised by African Initiative on Mining, Environment and Society (AIMES) and the International Trade Union Confederation (ITUC).
The conference, which runs from 26 to 29 June, is expected to bring together around 50 participants from African civil society networks and coalitions, labour movements, mining affected community groups, artisanal and small scale mining organisations, gender groups, policy makers and the media.
The meeting seeks to facilitate and deepen the understanding of the processes and content of the reform agenda, particularly in relation to AMV.
It also aims to generate understanding about the opportunities and challenges surrounding the African mining reform agenda as well as refining the business plan of the African Mineral Development Centre (AMDC).
According to Public Agenda, Dr Yao Graham, co-ordinator of TWN-Africa, said that the conference was expected to conclude with the adoption of a common position for advocacy on the reform agenda as well as a set of recommendations for improving the functioning and business plan of the AMDC.
The AMV was adopted by African heads of state in February 2009 to place the continent's long term and broader development objectives at the heart of all mineral extraction policies. It sets out how mining can be used to drive the continent's development.