An Egyptian investment firm has said it is close to signing a deal to invest US$200 million into a large Tanzanian sugar factory project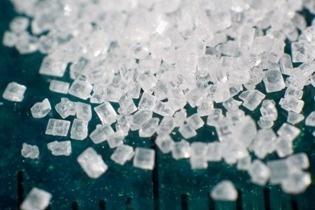 The sugar produced at the factory will be distributed domestically and the excess will be exported to Egypt. (Image source: Lauri Andler - Phantom)
According to Daily News Egypt, the Egyptian African Investment Company will sign an agreement with the authorities in Tanzania within days to build the facility in Dar el-Salam.
The Egyptian Ambassador in Tanzania, Hossam El-Din Moharram, said the factory would help Tanzania meets domestic demand for sugar products, while the surplus produce would be exported to Egypt. Production at the factory has been scheduled to start in October 2014.
The Egypt government has also reached an agreement to supply solar power to two villages in Tanzania.
Moharram, who described the solar power facilities as a gift from the Egyptian people, said that the Tanzania government had chosen a village on an island in Lake Victoria and a village in the south of the country to receive the funding from Egypt.
READ MORE...
East African block to create 56,000 new jobs
Orascom Construction secures US$100 million loan from IFC