OK TRUCKS provides a broad showcase of products for customers interested in a second-hand vehicle that is safe, reliable, guaranteed and certified by IVECO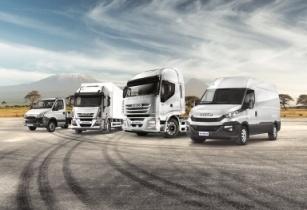 OK TRUCKS is present in more than 20 countries. (Image source: IVECO)
OK TRUCKS is a full range of pre-owned trucks for customers interested in a second-hand vehicle that is safe, reliable and checked by IVECO.
OK TRUCKS is present in more than 20 countries. IVECO's OK Trucks partners are in the main African countries where the vehicles are prepared and serviced to meet the requirements of the African road conditions.
A professional team supports the customers on the choice of the most suitable second-hand truck according to their business application to get the best value for money. The customer can find the tailor-made truck with PTO option, hydraulic kit and ADR equipment for fuel and gas transportation.
OK TRUCKS commercial vehicles and tractors are offered in three different categories according to the needs and possibilities of the customers: OK TRUCKS Premium, which is the company's top of range for customers looking for a young and fully refurbished vehicle with original IVECO spare parts and with manufacturer warranty. OK TRUCKS Comfort for customers looking for technically inspected vehicles with a maximum of 6 years old, and OK TRUCKS Basic for customers that need a very competitive offer without renouncing to a certified product.
IVECO's pre-owned vehicles undergo a series of checks and inspections to ensure the most reliable operational conditions of the main components: interiors, electronics, cab, chassis, braking system, engine, fuel system, gearbox, hydraulic system.
The company's service centres are here to provide the customers with all the aftersales service they may need with a large availability of original spare parts.
Since 2017, OK TRUCKS made a major step into the African continent by opening 10 new OK TRUCKS centres, including South Africa, Kenya and Tanzania.
The reason for this success is due to an enhanced product range and a competitive price offering. In July 2018, OK TRUCKS launched a new offer of tailor-made tractor units: STRALIS for AFRICA.
The STRALIS for AFRICA is the only second-hand truck fully adapted for the African markets. With his steel bumper, radiator protection, reinforced steps and his additional filters, the STRALIS for AFRICA is offering the best reliability for all of IVECO's African customers.
The STRALIS for AFRICA offers the best performance and a low fuel consumption thanks to the IVECO Cursor engine with injection pumps.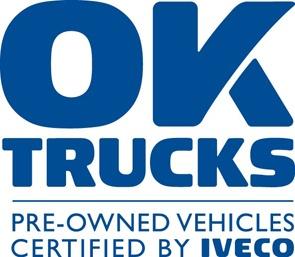 Click on the banner for more details or visit the website www.africa.oktrucks.com