Malawi has aligned its Mining Regulations and new Petroleum Policy to the Africa Mining Vision (AMV)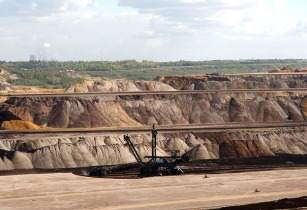 The AMV sets out how mining can be used to drive continental development. (Image source: Nedu503/Pixabay)
The AMV was adopted by heads of state in 2009 AU summit following the October 2008 meeting of African ministers responsible for mineral resources development. It is Africa's own response to tackling the paradox of great mineral wealth existing side by side with pervasive poverty.
The AMV sets out how mining can be used to drive continental development.
At a meeting last week, the Ministry of Natural Resources, Energy and Mining, with the support of African Minerals Development Centre (AMDC), hosted a three-day stakeholder consultative meeting in Addis Ababa to review its 1981 Mines and Minerals Act (MMA).
Held at the UN Conference Centre in Addis Ababa, the meeting brought together the government, civil society representatives, industry operators, and other private sector actors to discuss the mineral governance frameworks.
Fatima Haram Acyl, commissioner for department of trade and industry at the African Union Commission, said, "I am happy to note that this workshop is part of a long-term relationship and continuation of our previous engagement on Malawi's efforts to reform the country's mineral regime, thereby making it consistent with the Africa Mining Vision."
The Commissioner further stated that Malawi's effort is within a larger context of a historic paradigm shift where African states are going beyond the current understanding of the value of minerals by looking into fiscal, downstream, upstream, knowledge and spatial linkages in its mineral sector management framework.
In a statement released by the deputy executive secretary of Economic Commission for Africa, Abdalla Hamdok, "This meeting marks yet another important milestone in our collective agenda toward facilitating the structural transformation expected to result in unlocking Malawi's potential as a major mineral-driven economy."