Cavalla Resources has decided to opt for non-traditional sources of funding for developing four major iron-ore assets that it recently acquired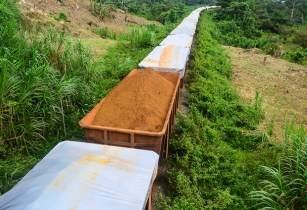 Liberia has vast iron ore resources, with investors hoping it can bring the economy up. (Image source: Jbdodane/Flickr)
The company, which extensively works in Liberia's mining sector, acquired the iron-ore assets from BHP Billiton in September 2015.
The company COO Fidel Jonah feels that the iron-ore pricing environment would improve in three years, around the time its ambitious Goe Fantro iron-ore project would begin to make use of the Buchanan port located 70 km away. The Goe Fantro project is wholly-owned by Cavalla and expected to begin production by 2018. It requires a capital investment of around US$240mn, for which Cavalla is exploring non-traditional funding methods.
Projects like Goe Fantro are being touted as one to save the economy, which is slowly recovering ever since the Ebola virus struck the country last year. Several international organisations are now viewing Liberia as an economy that requires financial support now more than ever, especially since there are several avenues such as mining to help boost the financial condition of the West African nation.