GoldStone Resources Limited has provided an update on activities at its Akrokeri-Homase Gold Project (AKHM) in the Ashanti Region of Ghana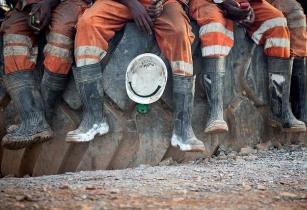 The first stage of trenching is at the Homase North and Adubriem deposits with samples having being submitted to the laboratory, with results expected in Q1 2019. (Image source: freeimage4life/Flickr)
The project is centred on two previously producing assets, the high-grade Akrokeri underground mine and the Homase open pit mine, which are being simultaneously developed towards delivering gold production by mid-2020.
The company said that at the Akrokeri North Shaft, where level one has been intersected, the process of clearing out old rails, wood and debris is underway to form a safe access to continue working in the shaft for the reopening of the mine to access the workings down to 400 feet (approximately 122 metres).
At the Homase Open Pit Mine, the company stated that as part of the scoping study along the eight km Homase Trend, a pilot heap leach project is underway to determine parameters for near-term development including the period required for leaching and potential gold recoveries through heap leach treatment.
After the first 40 days of irrigation of a pilot heap leach plant, using 2.5 tonnes of material from Homase South, within the Homase Trend, recoveries are 67.5 per cent, with irrigation continuing through to extinction.
GoldStone added that The University of Mines and Technology (UMaT) in Tarkwa, Ghana, estimated that the leach cycle would be 65 days with recoveries of up to 80 per cent.
The oxide zone within Homase South is demonstrating amenability to low-capex heap leach treatment, it explained.
The scoping study will also look at the Homase North Resource Zone within the Homase Trend, where historic trenching has indicated high-grade gold mineralisation, including 15.0 metres at 6.31 g/t Au which includes 4.5 metres at 18.23 g/t Au.
Following on from the soils programme results announced 20 June 2018, a deep trenching programme is underway, to prove up the continuity of the mineralisation within the Homase Trend north of the former Homase pit.
The first stage of trenching is at the Homase North and Adubriem deposits with samples having being submitted to the laboratory, with results expected in Q1 2019.
The Environmental Baseline Study has been expanded to include the potential Homase North pits as well as Homase South, the company explained.
Emma Priestley, CEO of GoldStone, commented, "Our strategy of advancing development at both Akrokeri and Homase is centred on achieving production at multiple mining operations in as short time as practicable."
"Akrokeri has the distinct advantage of demonstrating exceptionally high-grade material, including intercepts of 1.0 metre at 51.01 g/t Au, and established mining infrastructure, while Homase offers the potential benefit of being amenable to low capital heap leach treatment," she added.
"When looking at the assets in unison, I am confident that GoldStone has a clear pathway to production in mid-2020, utilising the significant support and expertise of our strategic shareholders and team who have a proven track record in building gold mines," she concluded.