With as many as 11 states (out of the 32) having mineral-rich deposits, the newest country in the world map is looking to attract foreign direct investment to develop its mining sector that will eventually improve its GDP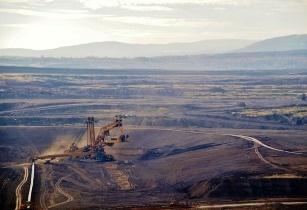 South Sudan is offering many incentives with regards to taxes and the production as well as concessions on machinery import. (Image source: ivabalk/Pixabay)
On 17 April, at the South Sudan Investment Roadshow in Dubai, Deng Deng Nhial, South Sudan Ambassador to the UAE, addressed a huge delegate of businessmen and media at The Address Boulevard Hotel about the favourable business environment that the country can offer to investors that include rich natural resources, pro-business leadership and regulations (including duty exemptions and concessions for imports), labour pool with native English skills and the strategic location in East Africa.
Speaking to African Review, Gabriel Thokuj Deng, South Sudan's Minister of Mining, was optimistic about the interest of investors already present in the country while also mentioning that sector needs FDI to boost its resources and related output.
Formerly under the Ministry of Petroleum, the Mining Ministry came into existence two and a half years ago. Revealing that no mining operations have commenced yet in the country, Mr Deng reiterated that South Sudan is endowed with 16 mineral deposits – gold, iron ore, copper, diamond, bauxite and cement, to name a few.
"The deposits have been verified by external parties from the UK, Germany and Belgium. We are looking at geo-mapping now to quantify the resources. This will make giving out concessions easier."
When asked the benefits to the investors in the mining sector, the minister mapped out the profit sharing plans.
"The investors produce minerals. After deducing operational costs, 20 per cent will go to the government, five per cent to the areas of mining and its population, and 75 per cent of the profit will go to the investor. We also encourage the investors to export 50 per cent of their production while the remaining should be sold to our Reserve Bank. This will help us have reserve gold and reinvest the local money, thereby boosting our GDP."
However, South Sudan is not giving away all its resources to foreign companies. It is also saving some of the best for its local population, Mr Deng mentioned.
"Our people are our major resources and we need to look after them. The Ministry of Mines has a special programme to support local and artisanal miners who will have the rights to acquire small scale mining concessions. They also have the right to work with outside investors. We have signed MoUs with Angola and Zimbabwe to train our people in the craft of mining."
With the government pushing for private partnerships and incentives, South Sudan is rapidly developing content for local and international investors, along with aiming to put attractive regulatory frameworks in place, the country is looking to build its economy.