The Zambia Environmental Management Agency (ZEMA) has approved the construction of Mwekera Copper Mine in Zambia's Ndola city by Chinese owned Macrolink Resources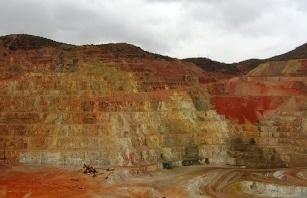 Macrolink will invest more than US$5bn in the copper mine project. (Image source: benketaro/Flickr)
Macrolink will invest more than US$5bn in the project that was approved in May 2013.
Another approval has also been made for the resettlement of scores of families in the Kaposhi area, which encompasses the 500 hectare land, on which the underground mine will be developed.
ZEMA principal information and communications officer Irene Chipili said that approval of the Mwekera copper mine project was based on a condition that requires Macrolink to implement the project within three years from the date of approval.
"Environmental impact assessment was done at the site and the project has been approved," she said.
The opening up of the proposed construction site to mining activities will result in the relocation of several households in Kaposhi area where 500 hectares of land will be cleared. Macrolink, however, will compensate the people affected by this development.
Mines, energy and water development permanent secretary Victor Mutambo said that the government wanted the mine project to take off without any further delay.
"The government wants the mine, which has a lifespan of 20 years, to be in operation as soon as possible because the project is viable and will help create jobs for many people," he said.