Tanzania plans to increase gold production to 1,113 kg at the state-owned Stamigold Biharamulo mine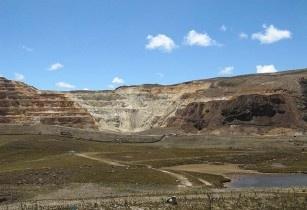 The Stamigold Biharamulo mine is expected to produce 1,113 kg of gold in 2014. (Image source: Bill/Flickr)
In a statement, Stamigold Biharamulo's parent company said that production would jump from the originally expected yield of 300 kg, in 2014. The mine, formerly owned by African Barrick Gold, produced 1,256 kg of gold in 2012 and 2,384 kg in 2011.
Edwin Ngonyani, acting managing director of Stamigold Biharamulo, said, "We have started mining a new open pit and have extended the life of the mine for three more years. We are still doing some more exploration work and there is a possibility that the life of the mine can be further extended if we find sufficient gold reserves."
The government of Tanzania bought African Barrick Gold's Tulawaka gold mine in November 2013 and renamed it Stamigold Biharamulo. It is Tanzania's first state-owned gold mine after the country passed a law in 2010 allowing the government to own a mining stake.