Mwembeshi Resources Limited is to develop a large-scale open pit mine valued at US$494.6 million in the Chongwe district of Zambia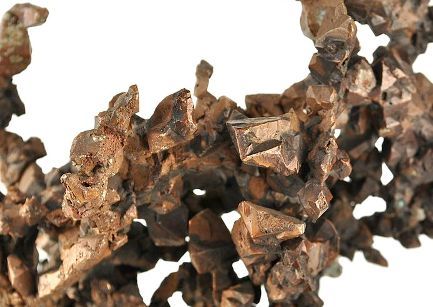 The Kangaluwi copper project will involve large-scale open pit mining. (Image source: Rob Lavinsky)
Mwembeshi Resources, a subsidiary of Zambezi Resources Limited, announced that the copper project will be located on a greenfield site at the Kangaluwi mine. 15 million tonnes of copper per annum will be produced when the mine is fully operational.
According to a final environment impact statement (EIS) submitted to the Zambia Environmental Management Agency (ZEMA) for review, the funds are expected to be used for exploration, feasibility studies, mine development, equipment, mill infrastructure, tailings, power supply, working capital and reclamation.
The EIS said an initial workforce of 250 people will be employed at the mine.
The proposed Kangaluwi copper project will involve large-scale open pit mining of the rock that hosts copper mineralisation.
The statement adds that apart from the Kangaluwi project, open pit operation will also take place at Kalulu, Chisawa and Imboo.
The open pit mines will be treated as satellite pits to the Kangaluwi open pit.
Last year the firm spent $12 million on the project since granting of a licence in 2003. The investment was mainly put into exclusive geophysical and geochemical reconnaissance studies leading to the other three prospected areas.
Nawa Mutumweno