Kudumane Manganese Resources (KMR) has announced plans to start the production of 1 million tonnes of manganese per year by the end of 2012 from its new ZAR 1.5 billion (US$185.5 million) mine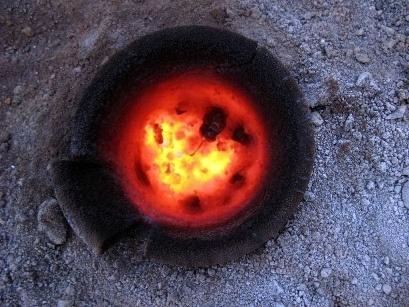 Manganese is used in the production of iron and steel. (Image source: Tor Paulin)
The mine will start as an open-cast operation, before operations move underground as KMR attempts to ramp production at the site up to 2.5 million tonnes within five years.
According to a report by Reuters, the company also has plans in the pipeline to build a manganese processing plant.
"Within three months of starting production, we will start the feasibility study on the sintering plant," said KMR chief executive officer Sechaba Letaba.
"That gives us an opportunity to upgrade the lower-grade ores so when we send them out it will be at a better manganese grade."
Despite being home to close to 80 per cent of the planet's manganese reserves, infrastructure bottlenecks within South Africa have limited the industry to produce less than 20 per cent of the global supply of manganese.
State-owned company Transnet has been building a 12 million tonnes-capacity manganese export terminal at the Ngqura deep-water port in the Eastern Cape province, which it plans to open in 2016.
Letaba has said that he hopes KMR will be able to gain an allocation at the new port to which it has company plans to transport its product by rail.
"It will work out cheaper to send manganese via rail than to truck it," Letaba remarked.