Compass Gold Corporation has announced encouraging gold assay results from its 3,000m diamond-drill exploration programme at the Solona target, Yanfolila permit in Southern Mali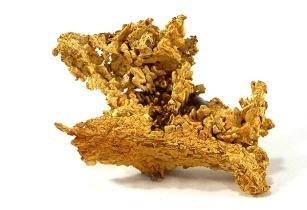 (Image source: Robert Lavinsky)
In March 2012, Compass began the diamond drill programme which comprised an initial 20 inclined holes (60 degree) to 150 m depth along 50 m to 100 m spaced fences.
This programme is nearing completion, with 24 holes (or 2,827 m) drilled. The objective of the programme is to test mineralisation from surface to a vertical depth of 100m.
The company has received the fire assay results for the first five holes and four of these five holes have encountered gold mineralisation from near the surface to 78 m inclined along the hole.
The locations and orientations of the drill holes are shown in the map below.
"These results are very encouraging and support the work from our previous shallow drilling at the Solona target," said Dr. Madani Diallo, the leader of Compass Gold's exploration programme.
"Based on these initial results and other fieldwork, we have decided to extend the current diamond drill programme to a total of 5,000 m.
"The additional 2,000 m of drilling will allow us to test the northern and southern extensions of the known Solona target while favourable weather conditions continue.
"We expect to stop fieldwork at the end of June as a result of the rainy season (July to September). We will use that break to analyse the drilling and other data collected to plan for more extensive drilling to commence third-quarter 2012.
"We also are continuing to work towards defining as soon as practicable a National Instrument 43-101-compliant inferred resource on the Solona target."
The current diamond-drill programme at the Solona target, Yanfolila property permit is being carried out by ULC (Uranium Logging and Consulting), using a Longyear DB 525 wire-line diamond core drill rig and HQ size rods.
The company owns four gold exploration permits (Yanfolila, Dandoko, Kolondieba, and Solabougouda) through its wholly-owned subsidiary, Africa Mining.