IMDEX, a global mining-tech company, has announced record first-half revenue matched with targeted acquisition activity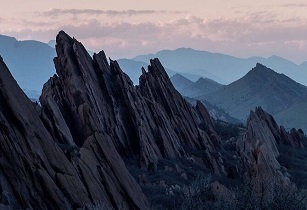 IMDEX has boosted its rock knowledge capabilities by increasing its interest in Datarock. (Image source: IMDEX)
The company reported strong growth in Africa, South America, and the Asia Pacific and increasing demand for critical minerals as it revealed record revenue of US$198.8mn. This represents an 18.4% increase on the same time last year. Revenue from the African continent alone was up 22% (US$48.4mn).
IMDEX's proposed US$334mn deal involving Norwegian company, Devico, was the standout amid M&A activity that included a binding heads of agreement to acquire a 40% interest in Krux analytics, which delivers market-leading drilling analytics software, and an increase in its Datarock holding to 40.9%. Datarock provides image analysis software.
IMDEX CEO, Paul House, commented, "We increased our interest in Datarock, and successfully progressed the proposed investment in Krux and the combination of our IMDEX and Devico businesses, all of which advance our growth strategy and support our purpose as a leading global mining-tech company.
"We are very pleased with the performance, particularly our ability to grow the business notwithstanding the current macro-related uncertainty in our operating environment and to deliver further margin expansion on a normalised basis. The company is well positioned to leverage the robust industry fundamentals through the unique competitive position our global presence, leading technologies and integrated solutions provide.
"Directional drilling, a market where Devico is the leader, is one of the fastest growing segments of the mining-tech space, as companies continue to look for deposits at depth, explore complex ore bodies and respond to the growing needs of faster, cheaper more accurate drilling services."
House continued, "The global commitment towards net zero emissions and the resultant demand for critical metals or the continued extraction of reserves is outstripping their replacement. Critical minerals are growing at a faster rate and IMDEX is well place to benefit from the necessary supply demand rebalance."
Industry growth was underpinned by strong demand from mid to major mining companies, which reported ongoing or expanded exploration budgets for CY23, and strong financing for junior and intermediate companies in December. Drilling clients report strong forward-looking order books and resource company clients report strong ongoing exploration budgets.
Providing further details on the proposed Devico acquisition, House said the combined presence would extend IMDEX's market presence in key mining regions globally. IMDEX assessed the reach based on 'super sites', which it defined as operations with five or more coring drill rigs on site. Super sites account for 1,000 of about 3,500 coring rigs globally.
House said the proposed acquisition would deliver a combined presence on 22 of 43 super sites in North America, 12 of 18 in South America, eight of 13 in Europe, 12 of 30 in Africa, and 11 of 28 in Australia and the Asia Pacific.