The mining sector in Zimbabwe has been enjoying previously unseen growth and has been contributing to the fiscus on a monthly basis, according to the country's minister of mines and mining development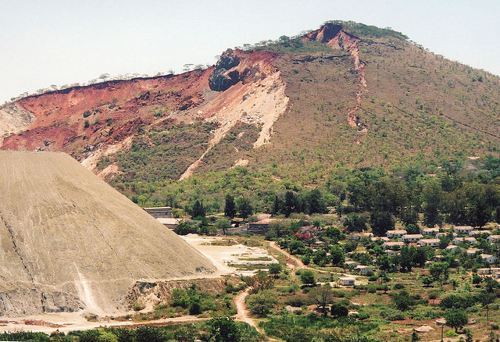 Zimbabwe's mining sector was responsible for 13 per cent of the country's GDP in 2011, according to the country's mining minister. (Image source: Kevin Walsh)
Dr Obert Mpofu told delegates at a Buy Zimbabwe mining sector cluster meeting that his ministry had been giving money to the government on a monthly basis.
"This trend has not been happening before and it signifies the significant growth that the mining sector has attained," Mpofu remarked.
Asked to comment on the amount of monthly contribution that the mining sector has been making to the fiscus, Mpofu said he had no exact figures for this year, but did reveal that last year the mining sector contributed 13 per cent of GDP.
Mpofu added that this was no mean contribution to the fiscus and that they were projecting an improved contribution for this year.
Last year's contributions did not take into account the diamond industry's revenue. Mpofu, however, said that the ministry was expecting a significant contribution from that sector this year as a result of improved diamond revenue inflows.
The government's Medium Term Plan (MTP) had expected a US$600 million revenue inflow from the diamond sector, but this has not been possible as most of the companies operating in that sector went under sanctions.
Mpofu said some companies had not been freely trading in key minerals and this had affected revenue inflows.
Chamber of Mines president Winston Chitando said the mining sector was focused on a value-addition policy that could improve revenue inflows.
Chitando said the chamber and government were working on the value-addition policy to turn it into practical solutions.
"We hope to have a value-addition strategy for each mineral and this will include gold, asbestos, diamonds and platinum, to mention a few," Chitando remarked.
Wallace Mawire