Zimbabwe's mining industry should exploit challenges present in South Africa's platinum sector, according to a leading pan-African financial services group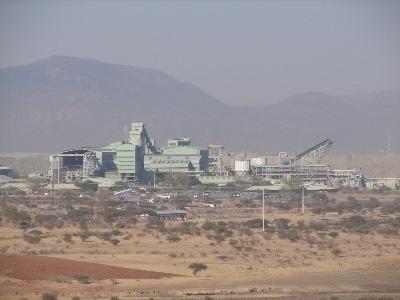 Imara Africa has urged Zimbabwe's mining sector to make the most of South Africa's platinum problems. (Image source: Liane Greeff)
Imara African Resources Fund manager Bruce Williamson said that difficult mining conditions, government interference, the rising cost of water and long travelling times for workers were eroding confidence within South Africa's platinum industry, presenting Zimbabwe with an "unprecedented opportunity".
"Safety-related work stoppages enforced by [the South African] government are severely impacting production, while sporadic mine violence further impacts production," said Williamson.
While the world's leading platinum-producer struggles to contain the scale of the problems prevalent in one of its key export markets, Williamson said Zimbabwe should enact policy changes in Harare to encourage growth within its own platinum industry.
"If the Zimbabwean authorities were wise to the opportunity, they could adjust indigenisation policy and immediately accept a 10 per cent free-carry equity shareholding in Zimplats, Mimosa, Unke and other mining companies," remarked Williamson.
"This would allow Zimbabwean miners to expand while South African miners focused on platinum group metals (PGMs) are battling."
Williamson said that if Zimbabwe was to make the most of the opportunity it would result in growing confidence from the global market, which would begin to focus on the huge growth potential and low cost of production presented within the country.
"The end-result of this scenario is that the Zimbabwean government's 10 per cent shareholding under an investor-friendly environment would probably be worth the 50 per cent they are demanding under an unfriendly investor environment," he commented.
"But they need to do this now while South African PGM players are in disarray."