South Africa-based Booyco Electronics has carried out field trials at a local gold mine for its biometric licensing system that is expected to improve the control and licensing process of underground machine operators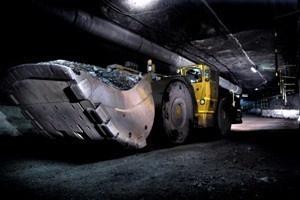 Booyco Electronics has carried out field trials at a local gold mine for its biometric licensing system. (Image source: Booyco Electronics)
Anton Lourens, managing director of Booyco Electronics said, "A big issue in the mining industry of late has been maintaining proper control of underground machine operators. The issuing of keys to operators has opened the industry up to abuse, which has led to unnecessary safety related incidents.
"In response, we've developed a unique system that uses fingerprints to authenticate licensed machine operators. Unique personalised smart cards issued to these operators store their fingerprints, as well as details of all their licensed capabilities, with expiry dates. The only way an operator can access and operate a given machine is if the scanning device on the machine authenticates him by validating his fingerprint."
Lourens added, "What is exciting about the system is that this level of control can be applied underground in other control environments, such as explosive magazines and access control to underground substations. And, in terms of affordability, the new biometric licensing system will prove to be highly cost-effective in terms of the value it adds."
Lourens explained the development of the system makes provision for an Intrinsically Safe (IS) unit powered by an IS power supply housed in a flameproof enclosure, for use in local coal mines. Communications to and from the biometric device meanwhile take place via an approved control module.
Lourens said, "At Booyco Electronics, our philosophy is to supply electronic safety solutions that optimise mine safety. We adopt a focused approach to providing innovative mine safety related products which will both add value and increase productivity within the southern African mining sector.
"Intimate knowledge of the South African mining industry, combined with engineering and manufacturing expertise, allows us to create winning products for the local market," he concluded.