Zimbabwe Power Company (ZPC), the Zimbabwe Electricity Supply Authority unit responsible for power generation, has revealed plans to construct a solar-powered electricity generation plant in Zvishavane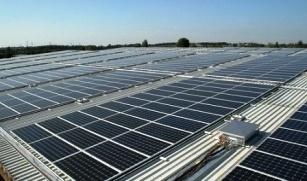 The US$100mn plant will harness power from the sun to produce 100MW of electricity. (Image source: h080/Flickr)
The US$100mn plant will harness power from the sun to produce 100MW of concentrated electricity that would be fed into the national transmission line.
The new power station will be expected to help improve the country's power generation which currently does not meet national demand.
Demand at peak period stands at around 2,200MW against generation of about 1,000MW of electricity fed into the grid.
ZPC business performance manager Bernard Chizengeya confirmed the development saying that the company had concluded the feasibility study for the proposed plant.
"We are planning to build a 100MW solar plant in Zvishavane. We are already done with the feasibility studies and the project will require about a US$100mn funding. We are going to tender soon to get a contractor who can provide part of the funding," said Chizengeya.
The Zimbabwe Energy Regulatory Authority (ZERA) chief executive officer, Gloria Magombo, said the regulatory authority was aware of ZPC's intention to embark on a solar plant in Zvishavane.
ZPC currently has five power plants throughout the country. In terms of power supply balance, Kariba Power Station is the biggest contributor of electricity to the national grid providing about 500MW.