Even with Uganda planning to construct a $2 billion oil refinery, the Mombasa oil refinery upgrade is to continue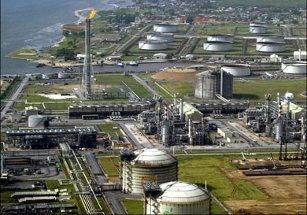 Even with Uganda planning to construct a $2 billion oil refinery, the Mombasa oil refinery upgrade is to continue
The refinery, which serves Kenya and neighbouring Uganda, DR Congo, Burundi and Rwanda, has the capacity to process 1.6mn tonnes annually, or about 32,000 barrels a day. Recent discovery of oil in Uganda and plans to construct the refinery in the country had put planned Mombasa refinery upgrade in doubt. Development of a refinery in Uganda is expected to hurt Kenya's oil sector.
Uganda will refine 25,000 barrels per day (bpd) to meet its local consumption and later refine up to 200,000 bpd targeting the export markets of Kenya, Rwanda, Burundi and DRC, which are served from the Kenyan market.
Kenya Pipeline Company (KPC) is estimated to pump 80 per cent or 715,000 tonnes of petroleum products consumed in Uganda annually.
Uganda's announcement that it will not export crude oil is also set to further scuttle a plan to extend KPC's pipeline from Eldoret to Kampala. Kenyan oil marketers will lose more than 700,000 tonnes of petroleum products - including liquefied petroleum gas - currently consumed in the Ugandan economy every year.
Kenya Petroleum Refinery Ltd chief executive Bimal Mukherjee says that even with Uganda's plan to build a similar facility, it would still be viable to operate the Mombasa refinery.
"Considering the demand increase in this region, an upgraded refinery can coexist with a future Uganda refinery," Mr. Mukherjee said.
Mwangi Mumero