Joao Lourenco, President of Angola, has dismissed Isabel dos Santos from her position as chair of Sonangol, the West African country's national oil company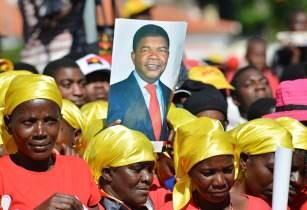 Joao Lourenco was elected to the Angolan presidency in September this year. (Image Source: Eu sou Joao Lourenco/Flickr)
It was announced in a statement from the President's office that she has been replaced by Carlos Saturnino. Mr Saturnino's most recent post was secretary of state for oil and he had previously been dismissed from Sonangol by Ms dos Santos.
Ms dos Santos is often referred to as the richest woman in Africa and is the daughter of former Angolan president, Jose Eduardo dos Santos, who held the position for 38 years. At a Reuters Newsmaker event in London last month, she told reporters that she keeps her business life separate from her private life separate, but commentators are viewing her dismissal by President Lourenco as a strategic move to reduce the influence of the dos Santos family on Angolan politics and business.
According to Reuters, Angolan analysts say the move could be aimed at consolidating President Lourenco's power and preventing an oil production decline. Sonangol has also been criticised by international partners over delays in approving projects.