The African Trade Insurance Agency (ATI) through its partnership with German development bank KfW has launched a new renewable energy solution, the Transparency Tool at the African Energy Forum (AEF)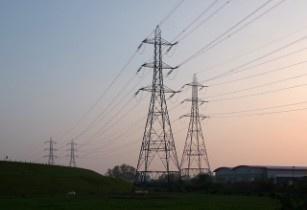 Transparency Tool is an online platform that records the effective payment behaviour of African utilities. (Image source: Matt Buck/Flickr)
The Transparency Tool is an online platform that works in tandem with another innovation created by the duo, the Regional Liquidity Support Facility (RLSF).
Both solutions support Independent Power Producers (IPPs), one of the major energy providers that are vital to unlocking renewable energy potential in Africa
IPPs are an important link to increasing electrification in Africa because they can implement small-scale green projects that generate more affordable energy with less social and environmental impact. As a result, governments and national utilities in developing countries are increasingly relying on IPPs for power generation.
Despite the demand, IPPs still face steep hurdles, particularly the lack of access to reliable financial information on national utilities, which are often the agencies that buy their power.
This gap in financial information, along with ambiguities in the utilities' payment record, hinders investments to the sector from new investors, project developers and lenders. More importantly for the IPPs, it also increases the perceived risk of non-payment by IPPs and their lenders, thus increasing the cost of financing.
The Transparency Tool offers an innovative solution to these challenges. It is an online platform that records the effective payment behaviour of African utilities and periodically makes the records public. Over time, the objective is to align the perceived risk with the real liquidity risk that could help stakeholders in the energy sector better assess the credit worthiness of off-takers.
Specifically, the Transparency Tool aims to achieve three primary objectives:
1. To improve the transparency related to payments under power purchase agreements (PPAs) and to demonstrate over time that the off-takers are reliable paymasters;
2. To demonstrate to IPPs that the off-taker is paying all IPPs at the same time and thus respects the cash flow waterfall to which it has committed; and
3. To enable ATI to monitor the risks it takes through the RLSF.
The rollout of The Transparency Tool is linked to a signed Memorandums of Understanding (MoUs) that make RLSF, alongside The Transparency Tool, available to countries, which include Benin, Burundi, Madagascar, Malawi, Uganda and Zambia. Ethiopia and Ghana are likely to follow in the coming months.
The Transparency Tool and the RLSF, are joint initiatives of ATI and KfW, with funding from the German Federal Ministry for Economic Cooperation and Development (BMZ).