The World Bank has earmarked US$80mn for the construction of the Ganta-Fishtown Highway in Liberia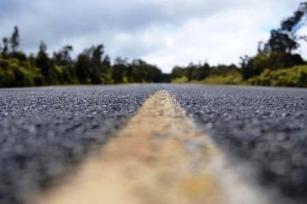 The Ganta-Fishtown Highway will provide a road link to the adjourning Fishtown-Harper Highway project. (Image source: Hitchster/Flickr)
The commitment constitutes an initial contribution towards the project, subject to the approval of the bank's board in a meeting scheduled in May this year.
The Ganta-Fishtown Highway will provide a road link to the adjourning Fishtown-Harper Highway project, which is currently being funded by the African Development Bank (AfDB) and the Liberian government.
The latest funding was secured in Washington DC at the recent World Bank and IMF Spring Meeting, where the Liberian delegation, headed by finance minister Amara Konneh made a strong case for the bank's intervention in supporting Liberia's cause.
During the meeting with the World Bank Africa vice president, MakhtarDiop, Konneh said, "Liberia has made tremendous progress towards its infrastructure development program out of which we have made infrastructure including energy our number one national priority."
The new funds will be secured as part of the World Bank Country Partnership Strategy.