Arcelor Mittal and the Liberian Public Works Ministry have entered into a US$40mn MoU to jointly construct the Ganta-Yekepa corridor in Nimba County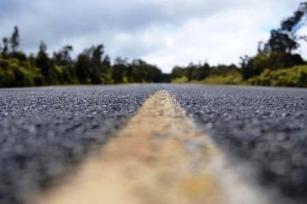 A total of 69km of the corridor will be fully designed and asphalted with construction of bridges and drainage. (Image source: Hitchster/Flickr)
According to the public works minister Samuel Kofi Woods, the government will put in all the effort required to accelerate the corridor project and similar other projects with the MoU signed. The minister has also instructed the infrastructure implementation unit to fast track both the tendering and contract-awarding process.
Speaking on behalf of Arcelor Mittal Liberia CEO Antonio Carlos Maria, head of external affairs and corporate responsibility Marcus Wleh said, "The signing demonstrates our commitment to the government and people of Liberia and to infrastructural development for the benefit of the Liberian people."
According to the terms of the contract, the corridor will interlink the cities of Monrovia, Kakata, Gbarnga and Sanniquellie.
The total value of the project has been estimated to be US$40mn, which will be provided by Arcelor Mittal Liberia while the Liberian government's infrastructural arm, the Ministry of Public Works will be the project implementer. The infrastructure implementation unit will tender, procure, contract, monitor and supervise the project.
A total of 69km of the corridor will be fully designed and asphalted with construction of bridges and drainage. The project duration will be three years or at best 36 months with physical work set to commence from October 2013.
In terms of job creation, the project will be expected to generate some 2,000 short- to medium- term jobs.