A four-lane highway will be built along Somalia Drive, between the Freeport of Monrovia and Paynesville in Liberia, following the signing of an agreement between the Liberian and Japanese governments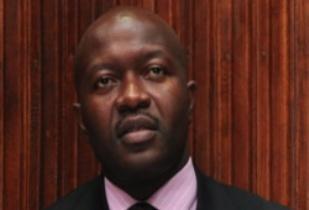 Liberia Foreign Minister, Augustine Kpehe Ngafuah. (Image source: Liberia Ministry of Foreign Affairs)
The agreement was signed by Liberia's Foreign Minister, Augustine Kpehe Ngafuah, and Naoto Nikai, the Ambassador Extraordinary and Plenipotentiary of Japan to Liberia.
"We're here to extend notes between the two governments, whereby the government of Japan will provide 89mn Japanese Yen for the detailed designed for the reconstruction of the Somalia Drive," Ambassador Nikai was quoted as saying by the New Democrat.
"As you all know, the current road on the Somalia Drive suffered damage due to increased traffic. Moreover, this road also faces severe traffic congestion, especially during the evening and morning hours, as it is the main road connecting Monrovia and other eastern areas.
"The objective of this project therefore is to mitigate traffic congestion and ensure traffic safety through widening of the Somalia Drive from the Free Port junction to Red Light."
The implementation period will continue until 2015, and Ambassador Nikai called for the cooperation of local people with the implementing team, particularly property owners along the Somalia Drive road.
"This is not a quick-fixed exercise. We need to do it properly," said Liberia's public works minister, Samuel Kofi Woods. "We told you before that the government is determined to construct the roads and improve the country. We said it before and now is the time for it to happen."
The plans will see two lanes added to the existing two and Double Bridge will be repaired and a new bridge constructed, according to Woods. The rush hour journey time between Freeport and Red Light is expected to be reduced from one hour to twenty minutes.