Five West African countries have outlined plans to invest in the expansion of the Lagos-Abidjan highway in an attempt to boost trade and commerce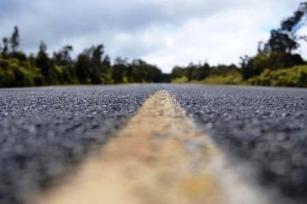 Ghana, Nigeria, Benin, Togo and Cote d'Ivoire are planning to launch the highway project to boost trade. (Image source: Hitchster/Flickr)
The leaders of the countries, Ghana, Nigeria, Benin, Togo and Cote d'Ivoire, have agreed to commence the expansion project, which will turn the Lagos-Abidjan highway into a six-lane road, in 2014.
The highway will also provide a vital link to sea ports for the landlocked countries in the sub-region, including Burkina Faso, Mali and Niger.
It will be expected to augment the productive infrastructure of the region and make the corridor more viable for doing business.
Ghana foreign minister Hanna S Tetteh said recently in Addis Ababa that the five countries had agreed to complete modalities for the joint funding of the project very soon.
She disclosed that the sector ministers of the respective countries had been tasked to develop a blue print for the actualisation of the highway corridor project which will be presented to the heads of state at the next Economic Community of West African States (ECOWAS) Summit in July.