China national heavy duty truck group Sinotruk International has signed a deal with the government of Ghana to develop an assembly plant in Ghana, a move that is expected to provide service to Ghana and West African markets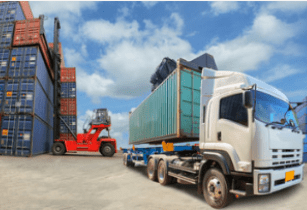 After completion, the new assembly plant is expected to assemble about 1,500 trucks per year for sale in West Africa. (Image source: kamonrat/Adobe Stock)
The agreement was signed during the Ghana-Shangdong Business Conference.
As reported by Ghana News Agency, during the signing ceremony, Zhang Yuzong, general representative of Sinotruk International, explained the role of the company in developing a vast range of heavy duty trucks, buses, special trucks and engines.
After completion, the new assembly plant is expected to assemble about 1,500 trucks per year for sale in West Africa, noted Yuzong. In addition, the plant will play a major role in creating more jobs and employment opportunities to the local people, with providing them training to the truck transfer technologies.
Nana Addo Dankwa Akufo-Addo, President of Ghana, lauded the initiative of Sinotruk to develop the assembly plant and assured the government's extensive support for the execution of the project.
The President further described Ghana as a stable country do business and as an ideal place to have a manufacturing base to reach the entire West African market, noted the source.