The African Development Bank (AfDB), the European Union (EU) Delegation in Rwanda, Embassy of Japan in Rwanda and Japan International Cooperation Agency (JICA) have joined the government of Rwanda to launch the rehabilitation and widening of the Kagitumba-Kayonza-Rusumo roadworks in the eastern province of the country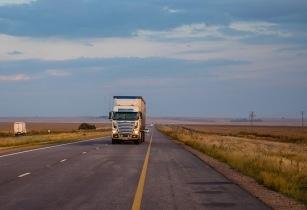 The road project aims to boost the infrastructure of the country for economic development. (Image source: Paul Saad/Flickr)
The bank's US$93.1mn contribution represents 51 per cent of the total cost for the project, which will directly serve 1.1mn and facilitate travel and trade between Rwanda, Uganda and the Eastern African region.
Speaking at the launch of the road construction work, Martha Phiri, country manager of the AfDB in Rwanda, expressed appreciation for the strong partnership that the bank continues to enjoy with the government and the people of Rwanda.
She observed that the project aligns very strongly with three of the Bank's High 5 priorities, namely Feed Africa, Integrate Africa, and Improve the quality of life for the people of Africa.
The project is a component of a regional operation designed to strengthen transport links while opening up and consolidating the market. The Rwanda section involves the rehabilitation and widening of the 208km Kagitumba-Kayonza-Rusumo road. This will include two cross-border markets at Kagitumba (on the Rwanda/Uganda border) and at Rusumo (on the Rwanda/Tanzania border) and the rehabilitation of 10 milk collection centres and 10 water boreholes among other activities.
The project is expected to also provide training for 1,600 women, seven women associations and facilitate the planting of 41,500 trees. In Uganda, it involves the construction of the four-lane 23.7km Busega-Mpigi express highway. The total cost of the multinational project is US$376.5mn, out of which US$183.39mn is for the Rwanda component.