Tietto Minerals, a West African gold explorer and developer, has commenced wet commissioning at its 4.5 Mtpa CIL processing system at its 3.45 oz Abujar Gold Project in Côte d'Ivoire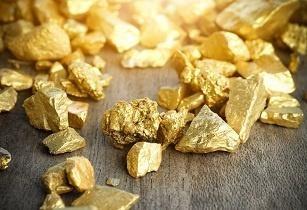 Following this announcement, a first gold pour is expected soon. (Image source: Adobe Stock)
Tietto managing director, Caigen Wang, said, "To build a gold mine the size of Abujar in less than 12 months is a monumental achievement. To do it during Covid-19 with supply chain issues, escalated pricing and skilled people shortage made it, almost, mission impossible. Our in‐house construction team has demonstrated it can be delivered through careful planning, diligent management and hard work.
"I would like to thank our mine construction team, ESG team, mining team, contractors and consultants, local communities, government authorities at various levels and many more. We would also like to thank our shareholders who have put us in a position where we have no debt, zero hedging and in a position to produce c.260,000 ounces in the first 12 months of production once we reach commercial production."
Tietto chief operating officer, Matthew Wilcox, commented, "I am extremely proud of the team who have delivered the project in less than 11 months from pouring first concrete, which I believe, is the most challenging schedule for a project of this magnitude that has been achieved in the last decade in West Africa. A schedule made possible by an outstanding owners' team and a great team of contractors and consultants who achieved the job safely and on budget.
"I would like to thank the construction team led by Daniel Kotzee, our outstanding engineering consultants in Primero and ECG, as well as our key contractors; Wacom (concrete), Friedlander (field erected yanks), NCP (mill installation), EPSA (mining), Peloton (electrical labour) and Enikon (SMP), as well many other local contractors, who all went above and beyond to achieve the schedule."
Wilcox added, "A great effort by the projects commercial team, led by Hesbon Okwayo, who achieved an outstanding result under difficult global conditions, and supported by Antrak Logistics and Bollore, who managed to get the equipment to site in the time frames required. Also, special thanks to our owners' earthworks team, led by Guillaume Hubert, and supported by Citland (HDPE lining), who achieved amazing work under difficult conditions."
Following this announcement, a first gold pour is expected soon.