The International Finance Development Corporation (IFDC) has signed a US$400mn deal with a Zambian firm for the development of Greenfield Copper and Emerald mines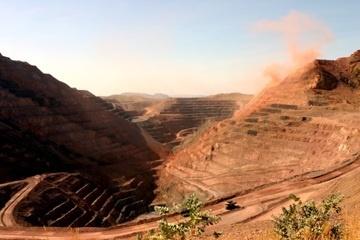 The project is expected to create 6,000 jobs in the central African Copperbelt Province. (Image source: soundog/Flickr)
IFDC inked the agreement with Kitwe-based Elmet Mining and Technical Limited to kick-start the financing of the mining project, which will be expected to create 6,000 jobs in the central African Copperbelt province.
IFDC president Kazi Ahmed signed the deal on behalf of his corporation and revealed that the agreement with the Kitwe-based mining firm was just the beginning of IFDC's investments in Zambia.
Ahmed said, "We are looking at projects that involve renewable energy, particularly hydro and solar power. We are also interested in infrastructure projects such as rail, roads and bridges. We have the capacity to undertake turnkey projects from our resources using different financing models."
According to Ahmed, the emerald mining projects were subject to geological surveys and financial feasibility reports, and would only commence when the relevent documents had been presented by the project's promoters.
Elmet mining director Webby Chipili welcomed the investment and said it was in line with government policy of job creation and youth empowerment.