Industrial Development Corporation (IDC), South Africa's state-owned development finance institution, has acceeded to an investment of US$10mn in Alphamin DRC, which is the operating subsidiary of the mineral exploration company Alphamin Resources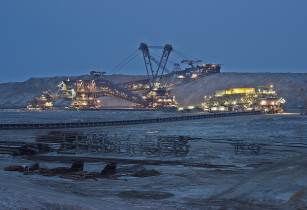 Alphamin DRC's primary asset is the Bisie tin project containing two high-grade tin deposits – Mpama North and Mpama South. (Image source: ReneSchwietzke/Flickr)
Alphamin interim CEO Boris Kamstra said, "The IDC's investment into Alphamin DRC represents a vote of confidence for Alphamin from a significant experienced long-term investor. We look forward to working with the IDC in developing the Bisie tin project."
He added that the funds from the subscription will be used for the continued funding of a definitive feasibility study (DFS), further evaluation of the resources, the completion of the DFS, preliminary mine construction work of the Bisie project and for working capital and general corporate purposes.
As a condition of the transaction, the IDC and Alphamin have entered into a shareholder's agreement, which sets out the rights and obligations of both parties, as shareholders of Alphamin DRC.
In addition to standard governance clauses, the agreement grants the IDC the right to nominate one director to the board of Alphamin at the company's next yearly shareholders meeting.