South Africa's Harmony Gold has revealed plans to sponsor research in rock engineering in an effort to make deep mines safe for people working underground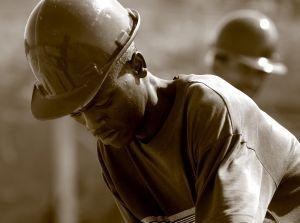 Rock engineering has been identified as critical to safety in South African mines. (Image source: andremill/Flickr)
Rock engineering has been identified as critical to safety in South Africa's mines, which are the deepest in the world.
Chamber of Mines head of safety Sietse van der Woude said, "For a long time, falls of ground contributed to the largest number of people killed in mines. That has changed for the first time this year. This year, fall-of-ground fatalities are less than transport and machinery fatalities."
The number of people killed by falls of ground and seismic events had halved to 16 last year from 32 in 2011. In the first six months of this year, fatalities are down 31 per cent versus the same period in 2012.
Harmony executive in charge of health and safety Alwyn Pretorius said that the company was sponsoring a chair at the University of Pretoria for three years to fund research into rock engineering and numerical modelling.
The research funded by Harmony will focus on numerical modelling, used in simulation tools to study stresses in rock underground.
Pretorius explained, "The model is only as good as the numerical model that is the foundation of the simulation software.
"The specific, practical problem we have is that the simulation tool assumes it is working with an elastic model, but in practice rock is not elastic. There's a correlation between mining volume and seismicity, but we can't model it yet to determine the seismic risk or the frequency of seismicity."