Key commodity prices need to strengthen to spark a revival in nickel production in Africa, according to research and consulting firm GlobalData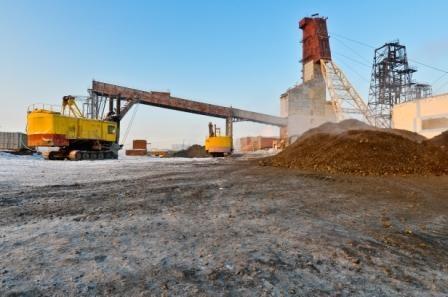 Global refined nickel consumption is set to rise by 1.3 per cent between 2016-2020 (Image source: Vitaly Raduntsev)
"While the nickel price has been weak throughout 2016, much of Africa's mined nickel supply is affected by other commodity prices, like copper and platinum,"
Cliff Smee, GlobalData's head of research and analysis for mining, told African Review.
"Copper in particular has been one of the worse performing metals on the LME (London Metal Exchange) in 2016.
"Should we see stronger copper and platinum prices, then nickel by-product production in Africa will increase."
Global refined nickel consumption is set to register a CAGR rise of 1.3 per cent from just under 2,000kt in 2016 to 2,023kt by 2020, GlobalData's 'Global Nickel Mining to 2020' research states, however, this is lower than the CAGR rise of 5.23 per cent recorded between 2010 to 2015.
Africa presently accounts for a small share of global mined nickel supply in 2015 with much of the continent's production coming from Madagascar and South Africa, says GlobalData.
The research also says the expected spike in global nickel demand will not be enough to stave off prospective mine closures in the next five years in the face of pricing slumps and rising operational costs.
"Current low LME prices in the nickel market will shut high-cost capacity in the short to medium term, and when warehouse stocks begin to deteriorate prices will revert to growth," Smee added.
Growth is leveraged by increases in the population and urbanisation in emerging economies such as India and China, which are tipped to invest heavily in upgrading infrastructure and expanding industrial and output capacity.
The research added that high prices post-2020 will aid development of new global developments.
One of these is the currently under construction Platreef project in South Africa, a platinum groups initiative with nickel by-products, which is not planned to start initial production until 2019.
The LME official cash buyer price for nickel at the time of writing (30 November 2016) was US$11,135 per tonne.