Chinese private equity firm Cathay Fortune Corp and China-Africa Development Fund (CADF) have launched a takeover bid worth US$860mn to acquire all outstanding shares of Botswana-focussed Australian copper miner Discovery Metals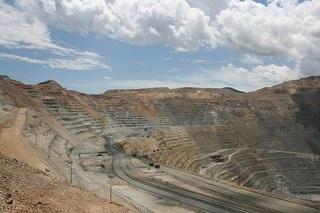 Discovery Metals is an Australian copper miner with major assets in North-West Botswana. (Image source: Arpit Gupta/Flickr)
Cathay Fortune, which is owned by billionaire Yu Yong, said that it would approach Discovery's shareholders directly with the bid after a failed attempt to win support from Discovery's board for a previous offer.
Yu said, "Our offer represents compelling and certain value at an attractive premium."
The offer was been made by the Cathay Fortune Investment Fund, a joint venture, of which 75 per cent is owned by Cathay Fortune Corp and 25 per cent by CADF.
Cathay Fortune representative Kalidas Madhavpeddi said the decision came after the failure of month-long talks with Discovery.
Madhavpeddi added, "We tried every angle we could with the board, and once they finally dismissed all avenues to engage, we felt that this was a fully-valued, compelling offer that shareholders should decide."
A statement from Discovery said, "The view of the Discovery Metals board remains that US$1.70 per share undervalues Discovery Metals.
"The proposed offer is unsolicited and follows an indicative, non-binding, conditional proposal received by Discovery Metals from CFC and CADF on 21 September 2012."
A fortnight ago, Discovery had allegedly spurned the proposal saying that it was "inadequate" and did not reflect the value of the company and its expansion plans.