Rental construction equipment supplier Lambson's Hire has opened a branch in South Africa's Lephalale town in an attempt to make its services more accessible to customers in Limpopo region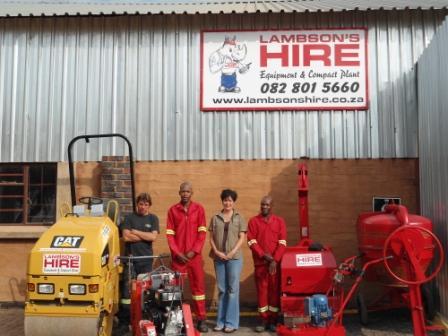 Lambson's Hire will stock much larger equipment for hire in the new branch, including compressors, tower lights and compact equipment. (Image source: Lambson's Hire)
Lambson's Hire new branch CEO, Devin van Zyl, said, "Our philosophy is to operate in as close proximity to customers as possible.
"Customers have welcomed us, especially those based at Medupi, knowing that they now have access to equipment which comes guaranteed by our 24/7 support."
Lambson's Hire official Buks Koekemoer, who will now manage the new branch said, "We will be concentrating on hydraulic tower lights. We offer the traditional range of Lambson's Hire's rental offering and will be doing both short and long term hire from the branch."
Lambson's Hire will stock much larger equipment for hire, including compressors, tower lights and compact equipment, all of which will be part of the range available at the Lephalale branch
Koekemoer added, "Since we aim to provide the most appropriate machine for every job, we cater for both small and large applications as well as individual DIY projects.
"Customers know they can depend on the quality and reliability of our plant because of our unwavering ethos of equipment maintenance. Our own trained mechanics and service technicians service all hire equipment in-house."