Konecranes has taken up a project to install three 41,000kg RMG (Rail Mounted Gantry) cranes at City Deep in Johannesburg, South Africa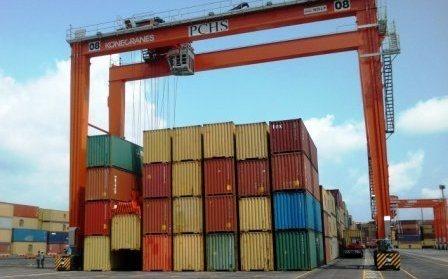 Konecrane installations are also taking place at Eskom power stations in South Africa, Sonils Oil & Gas in Angola and Mozambique's Container Terminal. (Image source: Konecranes)
The installation, erection and commission of the cranes will take six months to complete after replacing of the outdated mechanical cranes on the site.
Sasu Seppala, a site manager from Finland, site supervisor George Mok and a team of 18 technicians, including 14 Konecranes experts, have come together to work alongside local suppliers to erect the gigantic cranes. The project is due for completion by mid-October 2013.
Konecranes will undertake service and maintenance on the cranes once the installation has been completed. The company has been entrusted to ensure that the RMG cranes remain up to date with the latest technology.
Other major Konecrane installations are currently taking place at Eskom's Ingula, Kusile and Medupi Power Stations, Sonils Oil & Gas in Angola and Mozambique's Container Terminal in Beira.