Goodyear Middle East & Africa (MEA) has announced that it is seeking the right distributor and service provider to expand its reach within Zambia and the Democratic Republic of Congo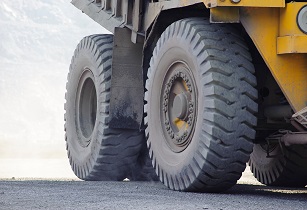 Goodyear offers specialised OTR innovations to help lower operating costs. (Image source: Adobe Stock)
Goodyear has established itself as a trusted and reliable provider of top performing OTR tyres for a wide range of construction and mining applications. Its portfolio includes tyres for haul trucks, loaders, graders, and other heavy machinery.
The company has indicated that the ideal distributor and service provider should be a proven player in the tyre industry, have an established distribution network, and a deep understanding of the local OTR tyre market.
The successful distributor and service provider will have non-exclusive rights to sell Goodyear OTR tyres within Zambia and DRC, and benefit from the company's extensive product range, marketing support, and technical expertise.
Jeandre Bezuidenhout, OTR manager emerging markets of Goodyear, explained, "Goodyear's OTR tyre solutions, some of which are manufactured right here in Africa, are engineered to the highest quality and performance standards. We are looking to partner and grow with a distributor and service provider who shares our commitment to high quality and customer service and is well-versed in supporting end-users to overcome the unique challenges within mining and construction operations."