UK-based equipment and machinery manufacturer JCB has announced that the company earnings reached a record high in 2012 fuelled by growth in African trade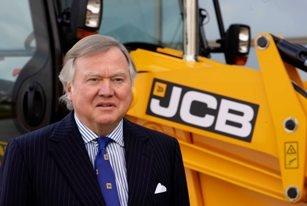 JCB chairman Anthony Bamford. (Image source: JCB)
The company earnings rose to US$558mn for the year on an EBITDA basis on turnover, which remained virtually unchanged at US$4.13bn.
JCB has attributed a large part of its success to its growing trade in the African countries, which doubled in 2012. JCB also saw a growth of 12 per cent in the Middle East while a 20 per cent increase was registered in the USA.
JCB chairman Anthony Bamford said, "In view of the continued fragility of the global economy, which has led to renewed slowdowns in emerging and developed markets, JCB's results in 2012 are extremely encouraging. They not only demonstrate our flexibility, but also highlight the importance of continued investment in products, facilities and customer service.
"Despite continued uncertainty, particularly in European economies, 2013 has started satisfactorily. We are expecting some growth this year but how much will depend on the pace of the global recovery."
The equipment market in Africa will have more to look forward to in 2013 with machinery trade fairs like bauma Africa, which will be held in the continent for the first time in September 2013. JCB is currently showcasing its products at parent show bauma, which is taking place in Munich, Germany, until the end of the week.