Zimbabwe's Ministry of Mining has planned to introduce a new mining law in 2014, which includes concessions for exploration companies in the country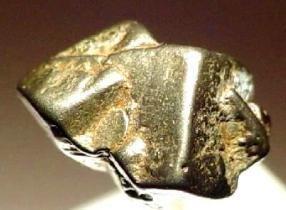 Zimbabwe's Chamber of Mines expects the nation to produce about 365,000 ounces of platinum this year. (Image source: Wikimedia Commons)
According to Bloomberg, Zimbabwe's mining minister Walter Chidakwa said the new law will be presented to the cabinet in Q1 2014.
"We thought of amending the existing law, but we realised that a complete review of it was required because of the magnitude of the changes. Once the new law is introduced, companies may be compelled to use exploration concessions or face losing them. The new law will determine how much miners would pay to use land," said Chidakwa.
According to the current mining law, foreign companies need to cede 51 per cent of their local assets to Zimbabweans or the southern African nation's government.
Zimbabwe is touted to have the world's second-largest platinum reserves and significant chrome deposits, according to Bloomberg data. It also has minerals ranging from coal and iron ore to gold.
Impala Platinum Holdings and Anglo American are some of the international mining companies operating in Zimbabwe. The nation is expected to produce about 365,000 ounces of platinum this year, according to the country's Chamber of Mines.
Chidakwa was appointed as Zimbabwe's mining minister in July 2013.
READ MORE...
Coal mining in southern Africa to increase due to energy demand