The United Nations Development Programme (UNDP), in collaboration with some institutions, has launched the African Minerals Development Centre (AMDC), to aid with the sustainable development of the region's extractive industry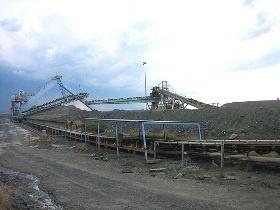 According to UNDP, the mining sector in Africa provides huge opportunities for sustainable development and poverty reduction in the continent, if properly managed. (Image source: Jerome Bon/Flickr)
The AMDC based in Addis Ababa, Ethiopia, was inaugurated by Mozambique's minister of mines, Esperanza Biaz. The centre has been co-sponsored by the Economic Commission for Africa (UNECA), the African Union Commission (AUC) and the African Development Bank (AfDB).
The centre will house industry experts and researchers to advise governments, businesses and civil society organisations on issues such as licensing, geological and mining information systems, artisanal and small-scale mining and investments in diversification.
UNDP said, "Nineteen out of 46 countries in sub-Saharan Africa have important reserves of hydrocarbons oil, gas, coal and minerals, and 13 countries are in the process of exploring additional reserves. The extractives sector will play an important role in the development of Africa."
UNDP's Regional Service Center director, Lebogang Motlana, said, "The sector provides huge opportunities for sustainable development and poverty reduction if properly managed, with the right mix of policies and enforcement systems in place."
Motlana pointed out that some of the challenges which mineral-rich countries in Africa face include limited participation by marginalised groups in extractive sectors, conflict over land and resources, environmental degradation and failure to create jobs and benefits for local communities.
The AMDC aims to help countries manage their mineral revenues in a better manner to alleviate these hurdles. The countries included in this programme are Lesotho, Liberia, Mozambique, Sierra Leone and Tanzania. The first country to benefit from this project will be Mozambique, said UNDP executives.
UNDP will provide technical and financial support to the new centre and plans to station some of its staff at the Addis Ababa base to mobilise its global development network to increase capacity and knowledge of the partners involved.