South African mining contracting company Murray & Roberts Cementation has set its sights on expanding its mining and exploration operations, with a continental growth strategy in place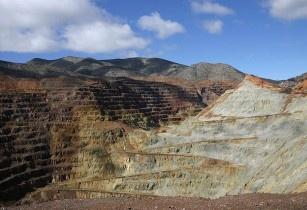 Murray & Roberts is working on establishing a strong presence in African nations. (Image source: Kevinzim/Flickr)
Company officials stated that they will initiate studies in the sub-continent to evaluate the mining potential in these countries, understand the risks, logistical constraints and potential clients.
Murray and Roberts have established representative offices in Ghana to serve clients in West Africa as well as offices in Zambia for Central African clients.
Chris Sheppard, managing director of Murray & Roberts Cementation, said, "It's satisfying to see that we already have three major projects in Zambia, while we are actively seeking work in the DR Congo, having secured an in-country partner to identify potential underground mining projects. We're also targeting prospects in Ghana and Mauritania."
The company said it is offering clients in the African mining sector full services to gain optimum project cost, training, safety programmes and project management capabilities.
There is potential for joint ventures as well, such as the one in Mauritania with Cementation Canada which has also provided the necessary key personnel proficient in French, apart from other key resources, stated Murray & Roberts Cementation.
Sheppard added, "With the downturn in mining in western Australia, the competition for African projects from Australia has increased, while China is also making its presence felt on the continent."