South Africa will begin the construction of a 70km pipeline in 2013 to enable supply of water from a reservoir in the north to local coal mines in the Waterberg area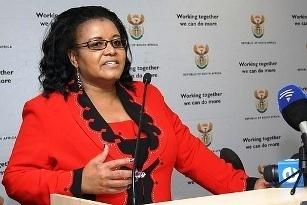 South African water and environmental affairs minister Edna Molewa. (Image source: GovernmentZA/Flickr)
Water and environmental affairs minister Edna Molewa has revealed recently in Cape Town that the De Hoop Dam in Limpopo Province was almost complete and water storage had begun.
The mines are located in the Waterberg area, which contains about 75bn metric tonnes of coal, or 40 per cent of South Africa's resources, according to state power utility Eskom Holdings. Coal producers like Exxaro Resources have complained on an earlier ocassion that lack of water was the main hurdle for mining in the region.
Molewa said, "Once complete, our government would have invested more than US$471mn on the project, which will benefit more than two million people."
The reservoir will have a gross capacity of 347mn cubic metres.
Molewa also said work to raise the Hazelmere Dam in the eastern KwaZulu-Natal Province will begin before year-end, permitting supplies to a new industrial park north of Durban and more households in the area.
Progress has been made on construction of the Spring Groves Dam, which will supply other towns in the province, she added.