Saudi Arabian industrial investor Al-Rajhi Group has outlined plans to implement a US$100mn project for extracting mineral salts in Egypt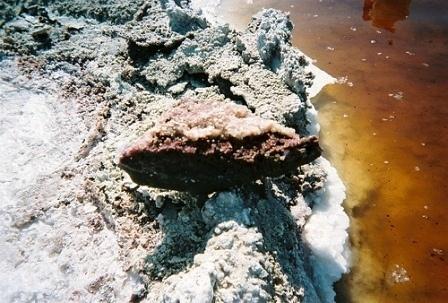 The project will aim at extracting and manufacturing sodium sulphate, magnesium sulphate, sodium chloride and potassium chloride annually. (Image source: AlishaV/Flickr)
The project will be carried out through the establishment of an industrial complex for producing mineral salts from Lake Moeris with the use of the state-of-the-art technology.
It will aim to extract and manufacture 120,000 tonnes sodium sulphate annually and 150,000 tonnes of magnesium sulphate, sodium chloride and potassium chloride annually. The project will be expected to provide some 400 direct and indirect jobs.
At a meeting with Al-Rajhi Group managing director, Sheikh Fahad Bin Sulaiman Al Rajhi, the Egyptian minister of industry and foreign trade, Hatem Salem, claimed that the project would be considered one of the greatest investment ventures to be established in the field of extracting mineral salts in Egypt.
Saleh pointed out that this project would contribute to Egypt's needs of mineral salts in addition to providing new opportunities to invest in the manufacturing industries based on the use of mineral salts.
The minister also discussed with Al-Rajhi a number of investment opportunities, especially in the cement industry, phosphate fertilisers and energy projects, as well as issues concerning the industrial zone to be established between Egypt and Libya in the northwest coast.
For his part, the managing director of Al Rajhi Ekhwan Group said that the group has a "genuine desire" to invest in the Egyptian market, which he called one of the "most promising markets, characterised by its diversity".