South African coal mining firm Exxaro Resources will import two Chinese WK-35 rope shovels to boost production at its Grootgeluk coal mine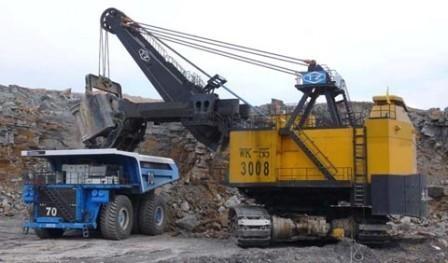 China-based equipment manufacturer Taiyuan Heavy Industry is exporting the equipment to South Africa. (Image source: Taiyuan Heavy Industry)
The shovels, being imported from China-based equipment manufacturer Taiyuan Heavy Industry (TZ), are expected to arrive in South Africa in July.
The shovels will be commissioned by November and local producer of steel products for the mining industry Van Reenen Steel, TZ's agent for Africa, will handle spares distribution to the mine.
Van Reenen Steel managing director John Van Reenen said, "We have set up a separate unit, VR Products, to market TZ shovels in Africa.
"We believe that the shovels ordered by Exxaro will generate a great deal of interest because of the cost saving and possible production increases," he added.
The shovels supplied to Exxaro, which will have either 35 m3 rock dippers or 43 m3 coal dippers, are the first TZ shovels to be delivered in Africa.
They have a dumping radius of 20.9m and a lifting force of 2,150kN. Productivity of more than 4,000 m3/h is regularly achieved from existing operating shovels in China.
Three Chinese specialists will also be based at the mine for at least two years to ensure efficient operation of the shovels.
"Van Reenen Steel introduced TZ to the South African market a year ago, and receiving an order so quickly is testament to the quality of the products," said Van Reenen.
"We are at an advanced stage of discussion with a number of large mining groups, and we believe that we could get orders for a further six shovels and capture a significant share of the Southern African market in the next five years," he added.