Amara Mining has described sulphide drilling results from its Yaoure project in Côte d'Ivoire as "significant" as the company works towards its aim of becoming a mid-tier producer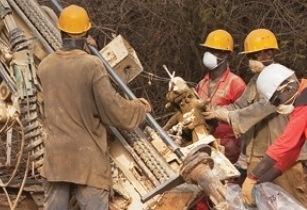 Amara Mining revealed positive results from 90 holes at its Yaoure project in Côte d'Ivoire. (Image source: Amara Mining)
The West African gold junior said the results from the 90 holes to have been drilled have, so far, confirmed the potential for a large moderate grade sulphide deposit and revealed significant intercepts with lengths of between 8 and 28 metres with grades ranging from 3.24 to 9.47 grams per tonne of gold.
Amara encountered mineralisation at each of the drilled holes and ensured that the firm was on target to complete an update for Yaoure's inferred resource in Q1 2013.
Peter Spivey, chief executive of Amara, said, "These latest drilling results from Yaoure continue to confirm our belief in the project's potential.
"By using our cash flow from Kalsaka to fund our exploration at Yaoure and at the Baomahun project in Sierra Leone, Amara is differentiating itself from other junior mining companies and delivering on its strategy to become a mid-tier producer."
A new exploration campaign has now been planned as Amara looks to step-out drilling in order to gain a better understanding of the area's prospectivity.