Leading gold producer Mali has awarded four greenfield mining concessions to Qatar Mining in four zones, located in the west and south of the West African nation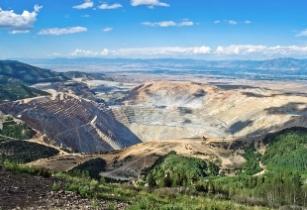 According to the IMF, Mali's gold output would begin to decline by 2015 as existing mines reach maturity. (Image source: David Guthrie/Flickr)
The agreement follows a meeting between Mali's President Ibrahim Boubacar Keita and a visiting Qatari investment delegation in June 2014.
Boubou Cisse, minister for mines in Mali, said, "Qatar Mining has opened its Mali entity. We will be granting them four mining concessions that they will develop in the next few years."
Documents from Qatar Mining's upcoming investments have revealed that the permits cover four zones named as Tabako, Mininko Nord, Netekoto and Linguekoto, located in the west and south of Mali.
A report by the International Monetary Fund (IMF) has stated that Mali's gold output will begin to decline from 2015 as existing mines reach maturity. The country is seeking exploration projects to offset ageing mines.
Officials from Mali's mining ministry said that Qatar Mining Mali Greenfield would represent the interests of the Middle Eastern company in Mali and the region, as Qatar Mining would like to make Mali its base for its West African operations.
The mining firm has also been reviewing a mining opportunity in Burkina Faso. In 2012, Qatar International – a JV by Qatar Steel and Qatar Mining – secured a deal to build, own and operate a US$2bn steel plant in Algeria.