Orica Mining Services to spend about $2mn to construct explosive plant in Chambishi on the Zambian Copperbelt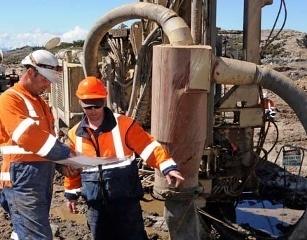 Orica Mining Services to spend about $2mn to construct explosive plant in Chambishi on the Zambian Copperbelt
According to Orica Mining chief executive officer Graeme Liebelt, the firm which is the world's largest supplier of mining explosives, would continue to expand its operations in the country.
The plant would be important for the mining sector as it would contribute immensely to the enhancement and expansion of mining operations by various companies.
"We see a great future in the mining sector in Zambia, particularly copper mining. Orica is looking at how to build the future and we want to be part of this growth and we believe that such investment would be a great opportunity for the country, the customers and the company," Liebelt explained.
Expansion
The company has already employed 50 people specifically for the plant and jobs will continue to be created as the company expands and starts making explosive products.
Orica is involved in the supply of different types of explosives and detonators. Currently, about 10,000 tonnes of explosives are produced in the country annually.
And Orica board chairman Peter Duncan has observed that the country's future in copper mining and investment remains positive.
"It is encouraging to note that despite the mining sector facing huge challenges a few years ago due to the global credit crunch, the hope for economic growth has been restored and copper production is increasing," he pointed out.
By Nawa Mutumweno