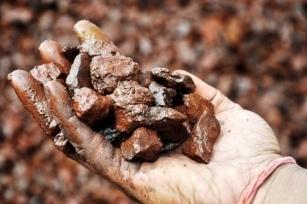 Oman-based investment company Anvwar Asian Investments and Australian iron ore developer Ferrum Crescent will be jointly developing an integrated iron ore mine along with a pelletising plant in South Africa
---
As part of the initiative, Anvwar Asian has signed a letter of intent (LoI) to acquire 35 per cent stake in the South African mining project from Ferrum Crescent, which currently owns the mine.
The project concept will be based on mining, crushing and separating in South Africa's Moonlight mining area, to produce concentrate, which will be pumped by slurry pipeline to Thambazimbi, some 220km away.
Ferrum Crescent managing director Robert Hair said, "We have 309mn tonnes of certified iron ore [deposit] with 27-28 per cent iron."
The company has plans to manufacture six million tonnes of iron pellets per annum at Thambazimbi, with most of the product to be transported some 900km by rail to Richards Bay for exporting to overseas markets. Some product may be sold to local steel producers within South Africa.
Anvwar Asian Investment Group chairman Anvwar Al Balushi said iron pellets can be distributed to a great extent to the Middle East manufacturers of steel. He added that the company expects a huge demand for steel from China, India and from the Gulf Cooperation Council (GCC) region.