Nigerian government to outline their mining plans and projections alongside the ConMin West Africa exhibition in April 2017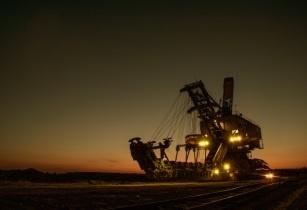 Mining in Nigeria is hopeful to regenerate market confidence in the country. (Image source: Xusenru/Pixabay)
The Nigerian government are to hold the National Mining Summit alongside ConMin West Africa on 25 - 27 April 2017. The government see vast opportunities in the mining sector in Nigeria, particularly with the difficulties that the nations' economy has faced due to the falling oil price.
The government anticipate mining to contribute over US$25bn to the countries GDP by 2026. In planning for this growth in the mining sector, the Nigerian government recently outlined its future plans entitled the Solid Minerals Roadmap. Some of the key points of this are that the country needs to rebuild market confidence and sees mining as a crucial and reliable sector to do this. In addition to this, attracting both foreign and local investors is of primary concern to the government, but recognise that market confidence is required for this to happen.
The International Conference Centre in Abuja, Nigeria, will host both the National Mining Summit and ConMin West Africa 2017. ConMin is expected to attract over 150 companies who will exhibit their products to over 3000 visitors from both the mining and construction sectors.