Marula Mining, an African-focused mining and development company, has entered into an agreement with Takela Mining Tanzania Limited (Takela), to secure a 75% interest in 10 granted graphite licences that make up the Nyorinyori Graphite Project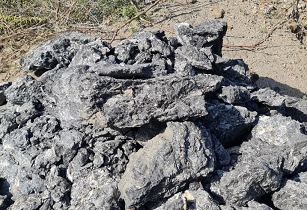 The project is considered to be highly prospective for graphite. (Image source: Marula)
The acquisition of the project, located in the Simanjiro District in the Manyara Region of Tanzania, has been secured through staged equity payments and is subject to certain milestones being achieved.
The signing of the agreement with Takela further strengthens the Marula's position both in graphite in Tanzania, and in the battery metals sector, with the company holding project interests in lithium, graphite, copper, niobium, tantalum and rare earths metals.
The agreement with Takela is in addition to the 49% commercial interest the company secured in the Kinusi copper mining project located in Tanzania through Takela, announced last year.
The project is considered to be highly prospective for graphite, with shallow graphite mineralisation observed on the license areas and small-scale mining of graphite already taking place. The company is currently finalising its plans to commence an initial exploration programme targeting high-grade, jumbo and large flake graphite mineralisation across the 10 granted mining licenses.
Jason Brewer, Marula Mining PLC CEO, said, "Tanzania is a jurisdiction we are becoming familiar with and the team at Takela is one that we are comfortable working with and whom have already demonstrated an ability at identifying high-value and near term mining opportunities.
"Our decision to expand our interest in the graphite sector, is attributable to both the opportunities we see in Tanzania and the positive outlook for the sector and demand for graphite which makes it an essential component in many green energy technologies, including electric vehicle batteries and hydrogen fuel cells. We intend to continue to position ourselves strategically in Tanzania and broader afield in East Africa."